AI-based Business Planning
The Amazon platform offers countless opportunities to grow your business on Amazon. Is your Amazon Portfolio, content and media plan setup for success? Let us help you better understand, plan and beat your 2022 Amazon business!
Let software help you plan and beat your 2022 goals
We believe the key to success in e-commerce lies in smart statistics and AI-driven recommendations. That is why we have built our Analytics Hub that helps you identify weak spots in your current Amazon business setup and realistically plan your 2022 business.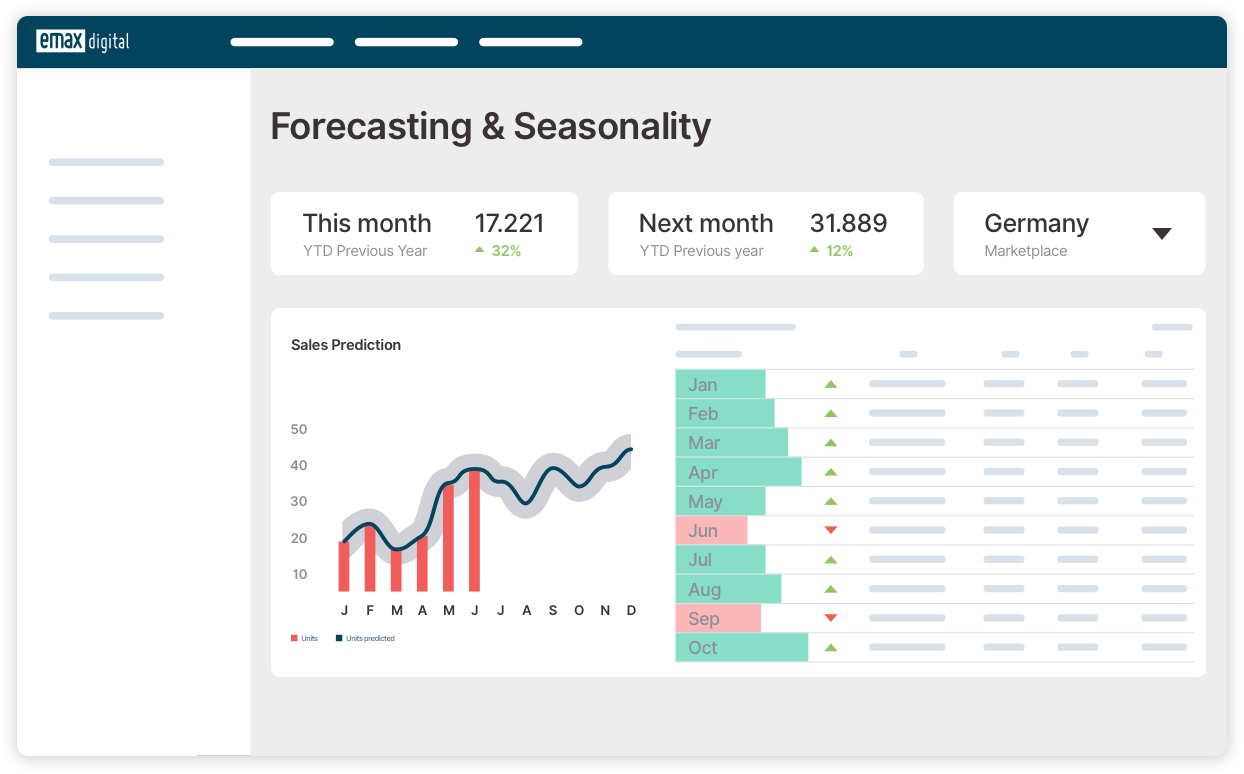 ✔️ Product Portfolio Audit: how strong and healthy is your Amazon catalog and content? Are all your products truly ready and optimized to get the most out of Amazon?
✔️ Sales Forecasting 2022: Understand the patterns and seasonality of your products on Amazon before you start planning a new year. Based on your historical sales data, activation and media investments we predict your 2022 sales on ASIN level.
✔️ Advertising Planning 2022: Our software tells you when and how to spend your Sponsored Ads and DSP budget on Amazon. Are you allocating your advertising budget to the right products?
This is what we are going to help you with:
Read and fully understand your strengths and weaknesses on Amazon
Beat your revenue forecast and advertising performance
Lead your market and be one step ahead of the your competition with the help of AI & analytics
Case Study:

Beauty, Health & Personal Care "Amazon

Seasonality

yearly & weekly"
Understanding the seasonality of your product sales on Amazon within a multitude of different categories is an important element in the process of forecasting your business. Not only will our software give you valuable insights for your production schedule and logistics department about what quantities will be needed to fulfill the demand of the Amazon customers, but you will also get relevant, tactical info for your marketing- and sales plan on the most important months, weeks and days to better plan and organize your media and promotional activities and investments.
Find below yearly and weekly seasonality curves from vendors in the category Beauty, Health & Personal Care, forecasted by the Analytics Hub by emax digital.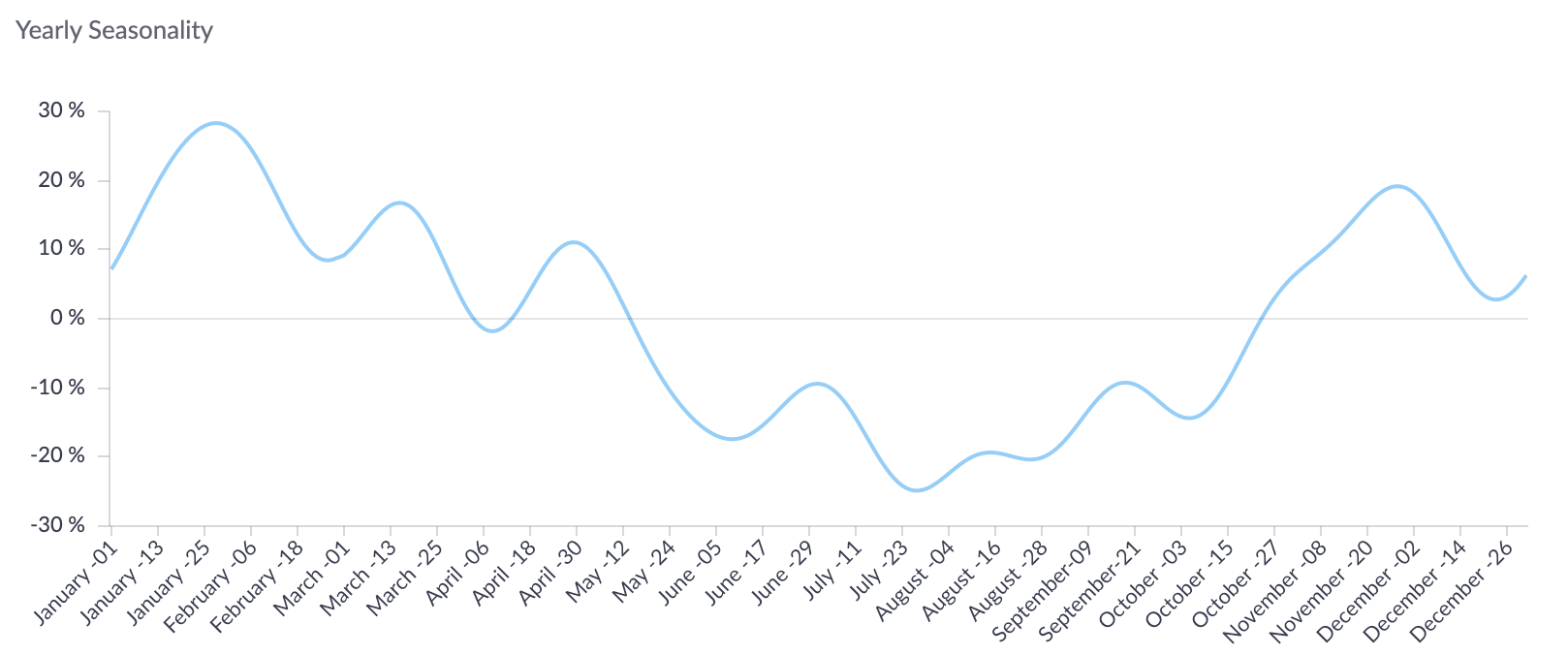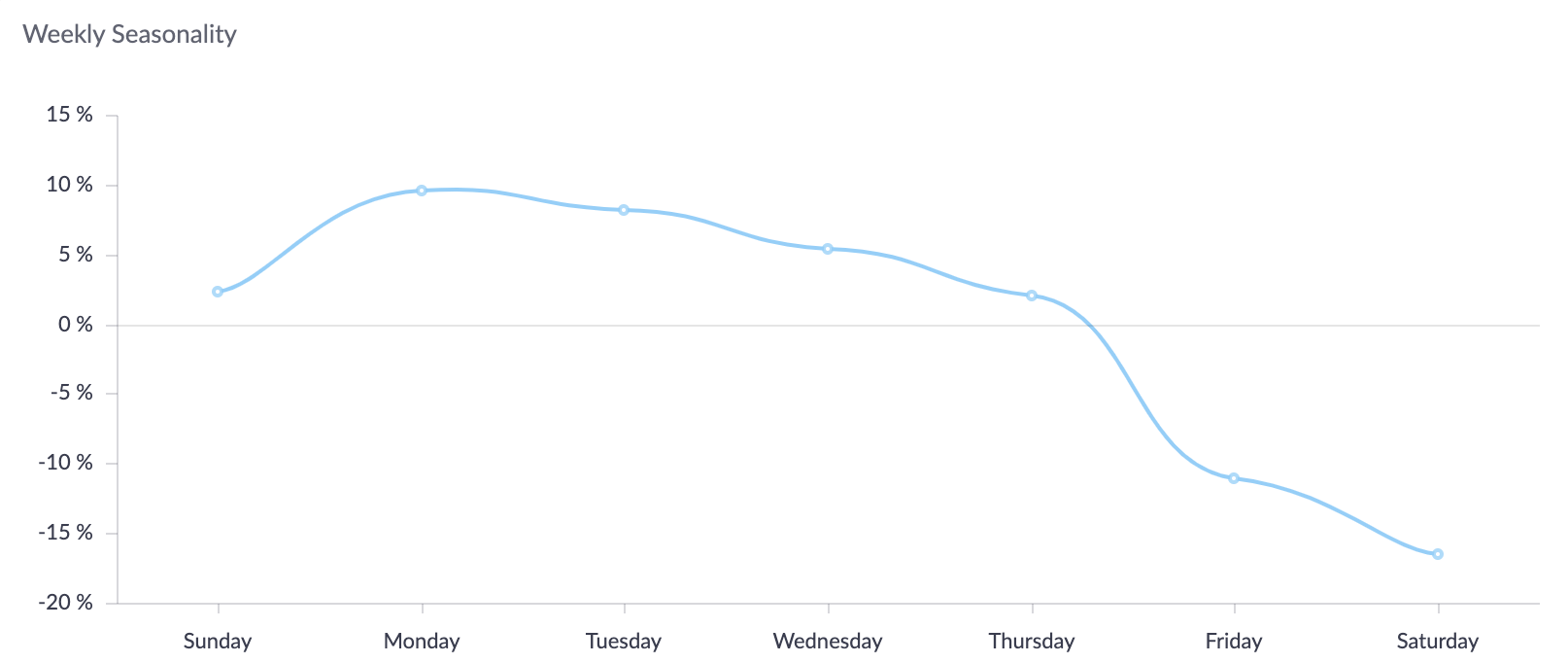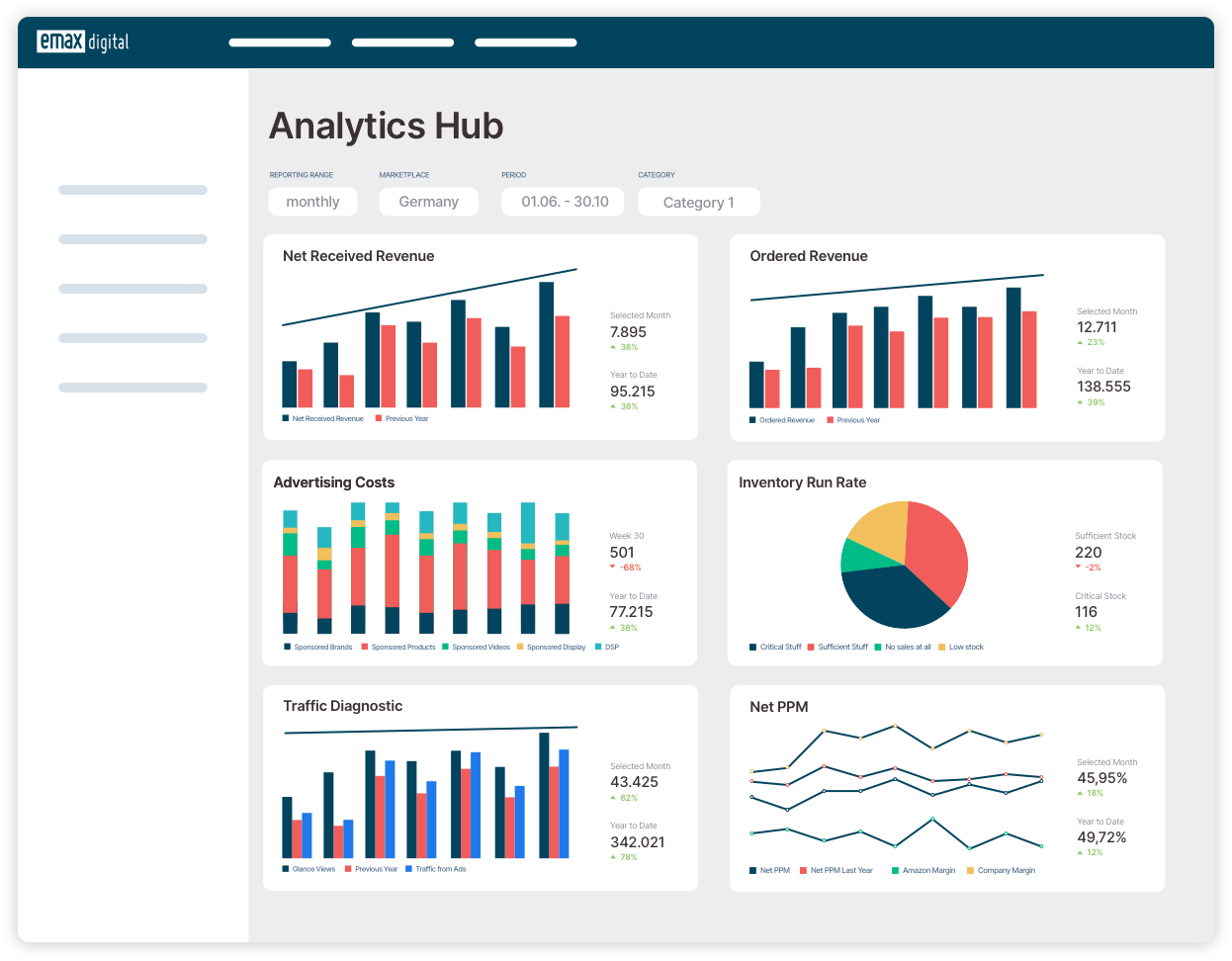 All-in-One reporting & analytics
With our AI-based "Analytics Hub" we have insight into many more data points, easily accessible in one place. 
If you have not done so, check out our reporting capabilities and learn how we can help you grow your Amazon business faster with actionable insights and recommendations!
Operating on 9 markets and growing
What is the business plan?
The business plan is our idea to help you identify your weak spots on Amazon and provide you with enough information to take better advantage of your e-commerce business.
What are we going to check?
We are going to help you take a deeper look within your product portfolio, prepare a sales forecasting and help you plan your advertising budget.
How can I get a meeting?
There are two ways for you to talk directly with us. You can complete the above form and include all the relevant information about your business, or you can click the link to schedule a meeting directly with one of our Amazon experts.
What is the Analytics Hub?
The Analytics Hub is a software tool that we developed. It is a simple solution based on AI that provides easy to understand data directly from Amazon.
For whom is the Analytics Hub?
Our tool is ideal for brands agnostic of their business model (Vendor, Seller, or Hybrid) who are looking for an easier way to digest Amazon's complex data sets.