You want to track your Amazon data in "real time"? With Rapid Retail Analytics you now have the possibility to view your sales, traffic and inventory data on an hourly basis.
Get your Amazon data in near real-time.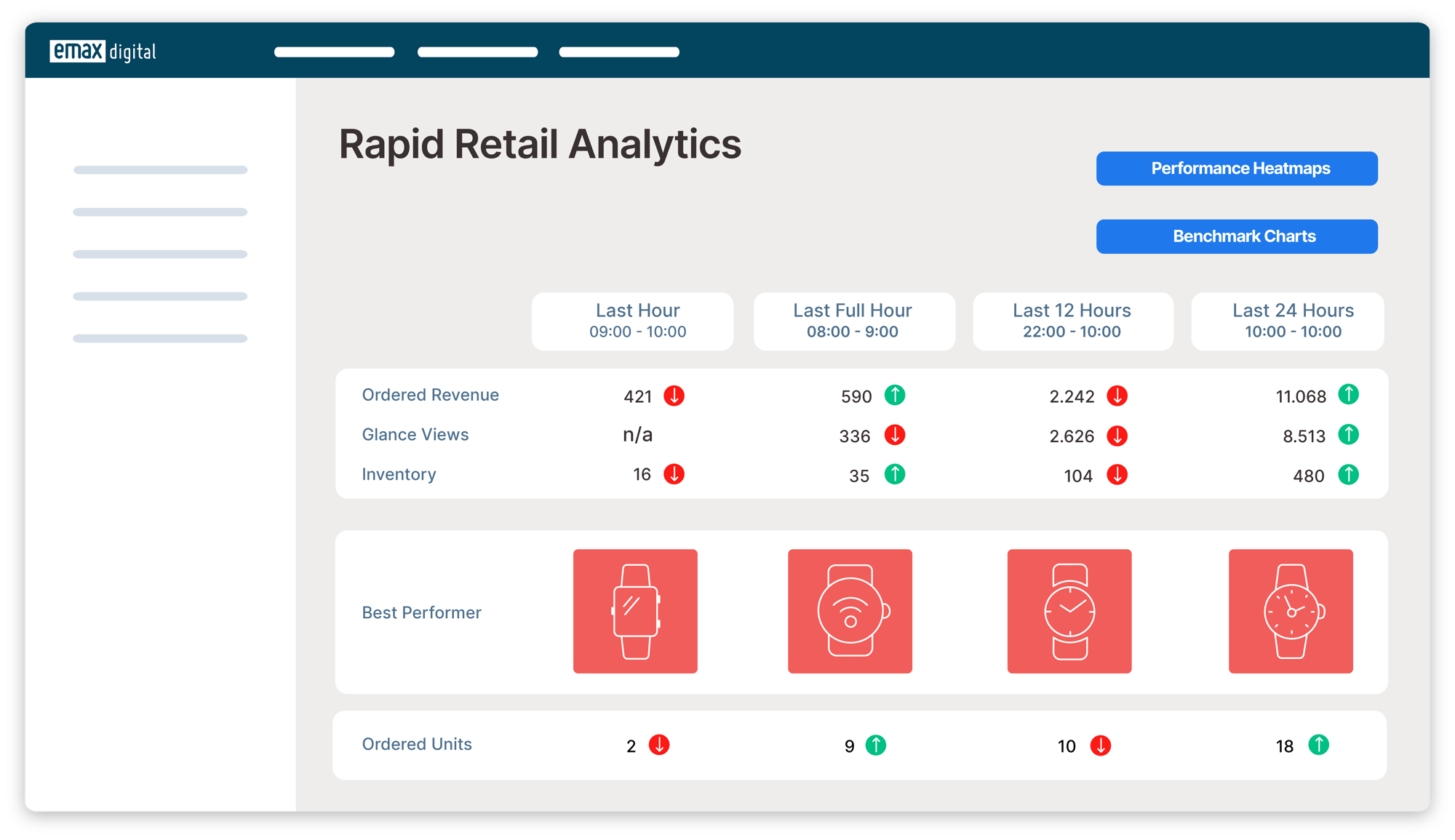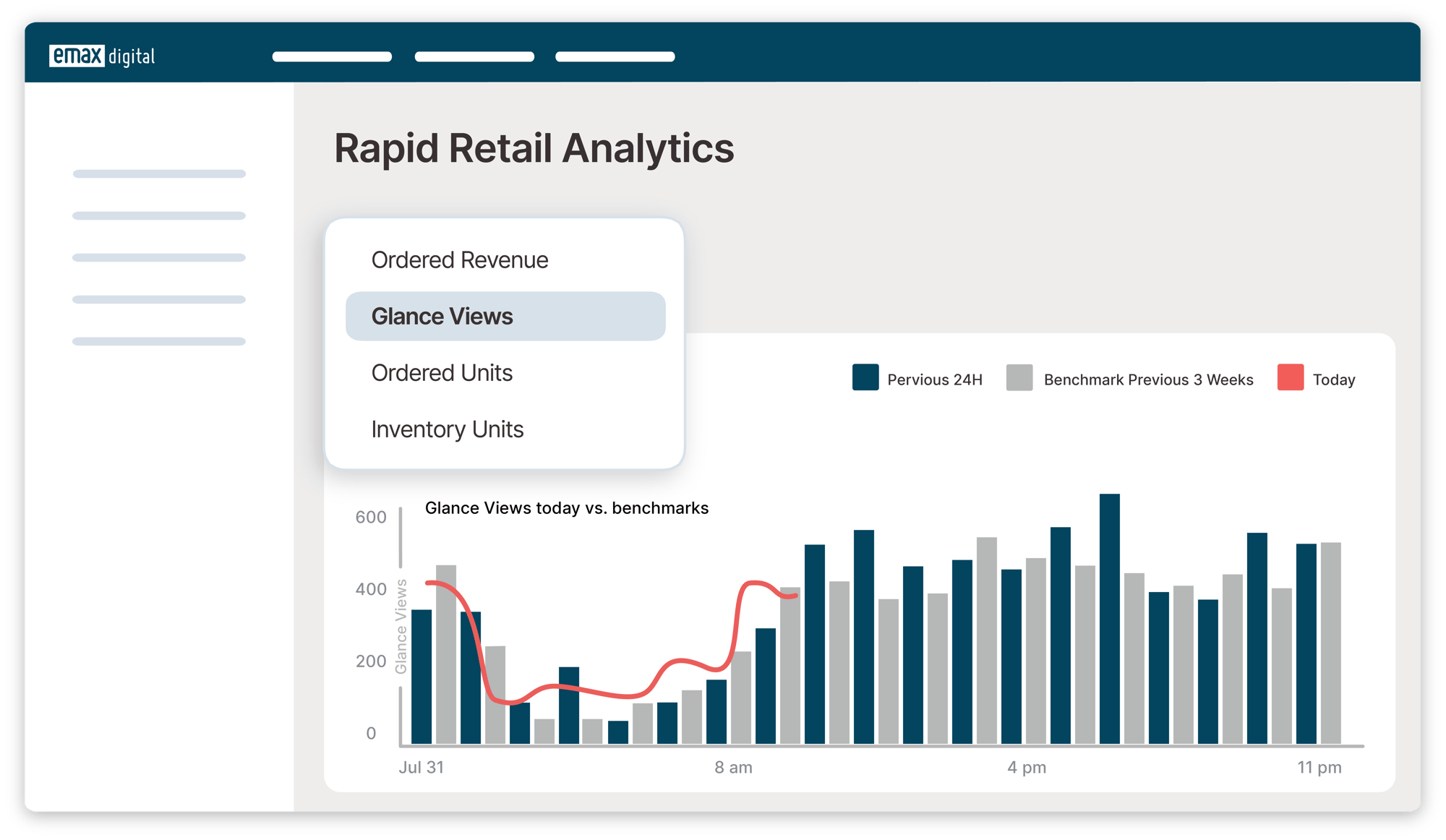 Understand the performance of your listings on Amazon in real time
Sales: units sold, orders cancelled and revenue
Traffic: Number of visits to the product page
Inventory: Remaining units available for sale in the warehouse
Benchmarks: Compare how well the day is performing at any time
Data is available retrospectively for a period of 30 days from the start date.
More performance thanks to faster responses/results
Which product detail pages attract traffic but have a low conversion rate?
Which deals are most in demand?
What time of day do people buy my products?
Which deals do I need to drive more traffic to?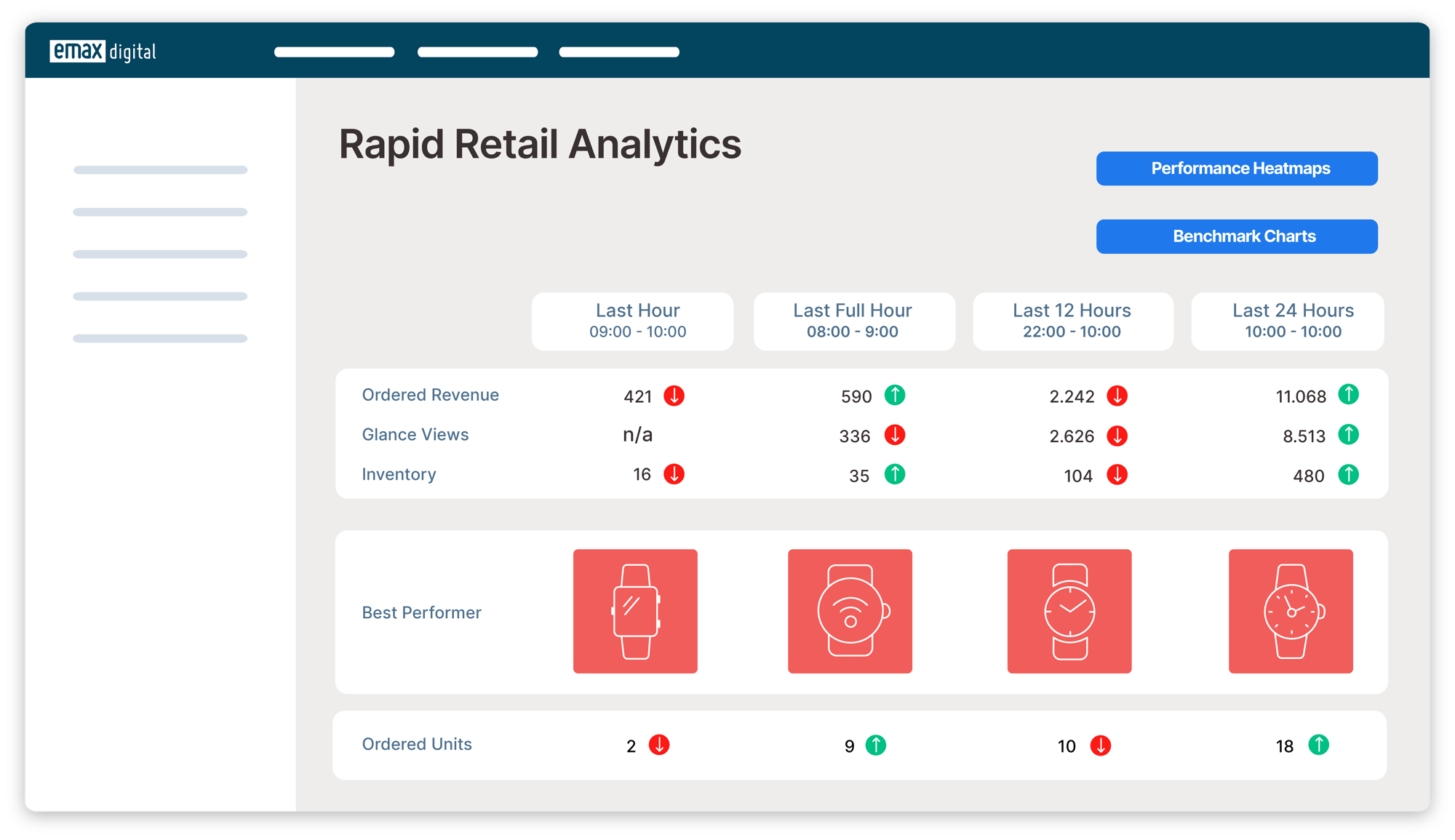 Why emax digital?​
The key to success in e-commerce lies in data-driven analysis and AI-based recommendations for action. Our cloud-based software helps you make better strategic and day-to-day decisions to save costs and increase sales.

Plug & play
setup in

2h

+37%

more sales

Save

2,5h

p. p.

per week

-24%

cost savings
Looking for a 360° competitive analysis?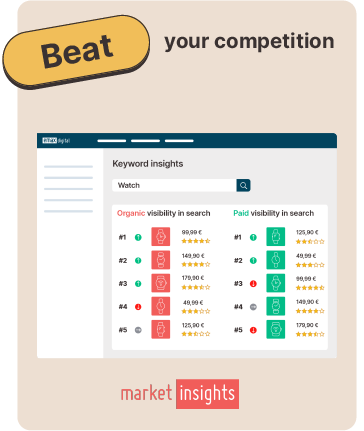 Keep the overview of your market
with Market Insights
Easily keep track of all marketplaces
Categorize products and analyze different portfolios
according to your needs
Configure your most relevant keyword sets and bestseller lists
to customize reports
Use historical data and compare it to the status quo to quickly
identify market dynamics
Export all data as PDF, Excel, or CSV