You want to increase the visibility of your products but are missing an overview of the most relevant search terms per marketplace? Start with the Keyword Analyzer and identify them – with ease.
Identify the most relevant search terms based on the Average Search Frequency Rank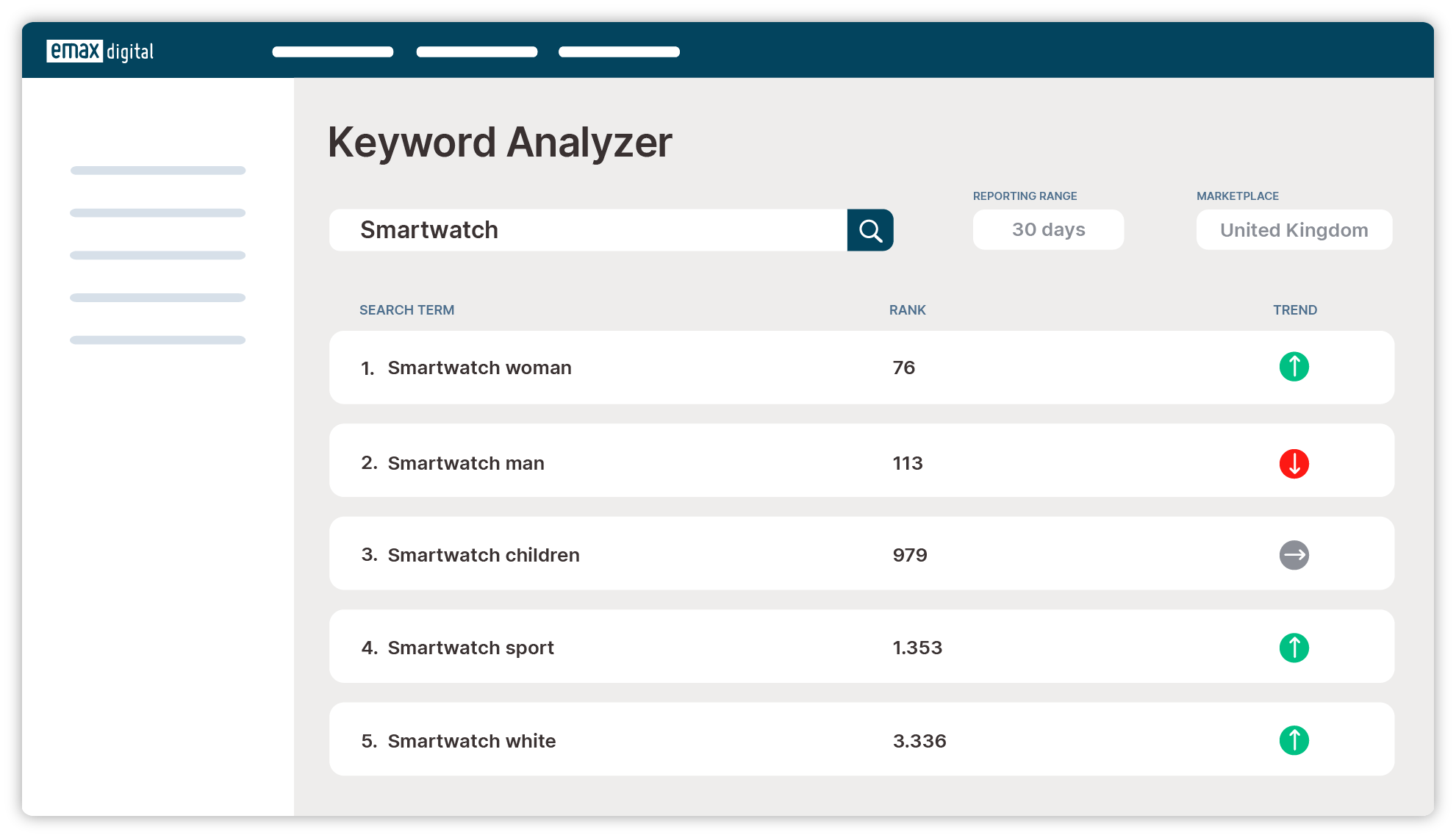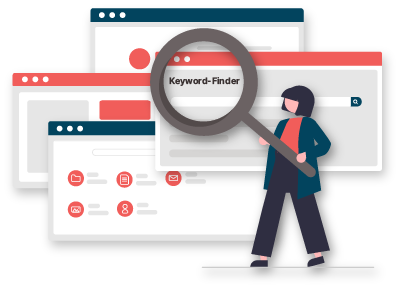 Increase the visibility and sales of your products
Easily enhance the organic ranking of your products and optimize your paid search strategy
Identify the strongest brands and products based on your set of keywords
Understand how much click share and sales share your products and competitor products have generated for selected keywords
Conveniently export data as PDF, Excel, or CSV
Keep an eye on seasonal trends
Analyze the popularity of search terms over time and compare it to the status quo
Discover seasonal trends and use high volume search terms for your SEO strategy
Track search frequency ranks for all marketplaces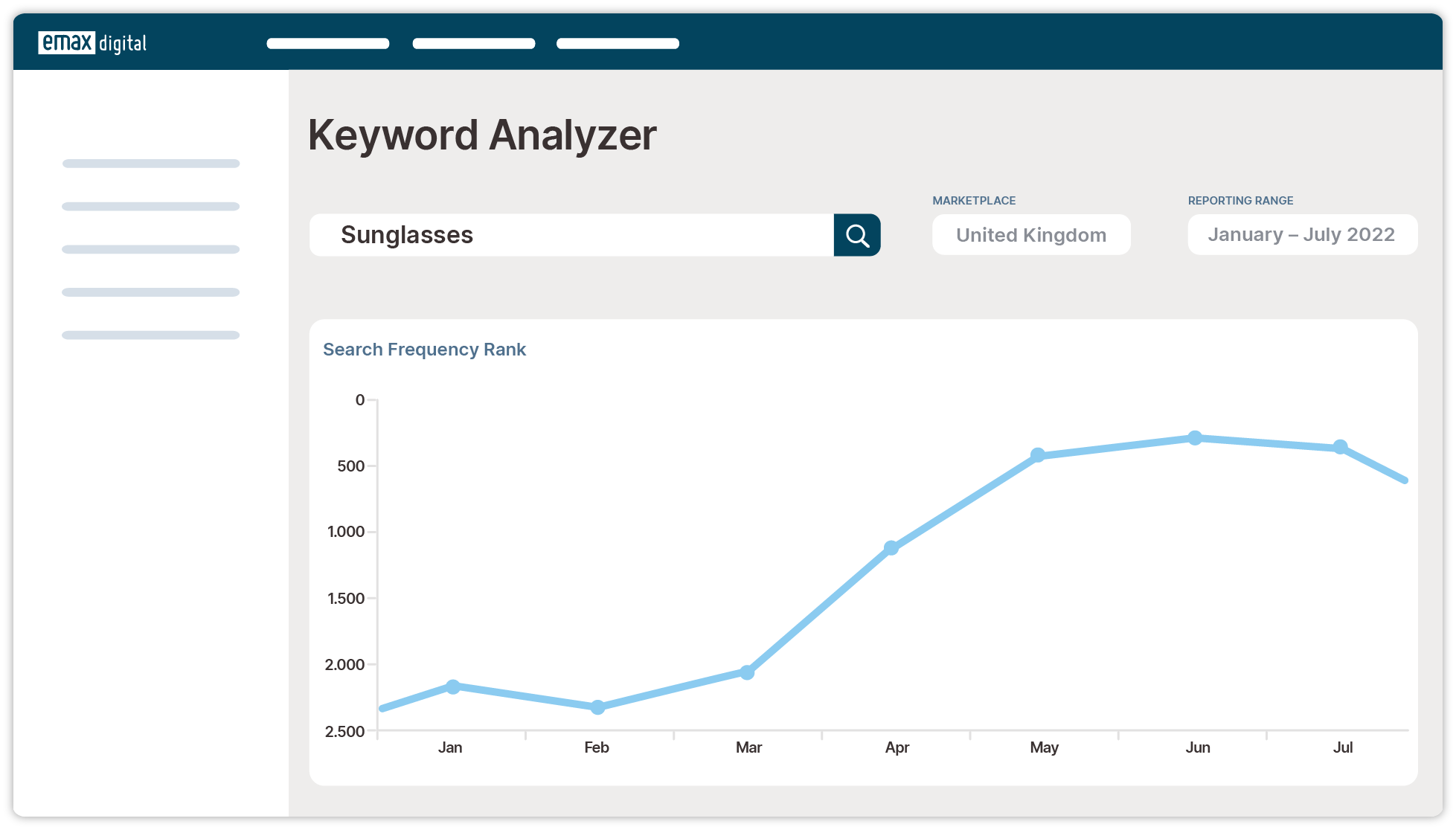 Why emax digital?​
The key to success in e-commerce lies in data-driven analysis and AI-based recommendations for action. Our cloud-based software helps you make better strategic and day-to-day decisions to save costs and increase sales.

Plug & play
setup in

2h

+37%

more sales

Save

2,5h

p. p.

per week

-24%

cost savings
Looking for a 360° competitive analysis?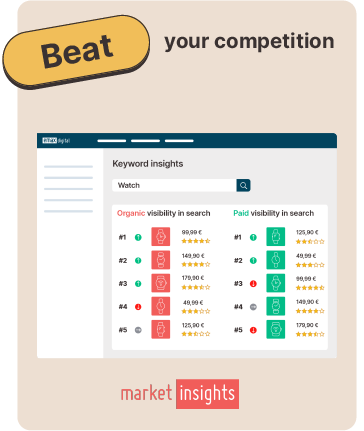 Keep the overview of your market
with Market Insights
Easily keep track of all marketplaces
Categorize products and analyze different portfolios
according to your needs
Configure your most relevant keyword sets and bestseller lists
to customize reports
Use historical data and compare it to the status quo to quickly
identify market dynamics
Export all data as PDF, Excel, or CSV